Looking for a decent venue to celebrate life's milestone? Planning for a convention, conference, reunion, seminar, etc.?
Loiza's Pavilion caters to all sorts of celebrations and events in your choice of venue: the Pavilion, the Grand Hall or the Hotel Function Hall. We accept catering services in other venues too!
Loiza's Pavilion serves Western, Continental and Filipino cuisine buffet style. We also offer a wide range of dessert buffet, cocktails, canapé buffet and sushi buffet.
For weddings, Loiza's offers full wedding packages inclusive of decorations, gowns, coordination, photography, etc. for that worry free wedding preparation.
Loiza's Pavilion venues are favorable for conferences and seminars as its location is away from the busy streets giving a quiet space for learning and communication. Complete with sound system and projector for that effective interaction among participants, Loiza's Pavilion truly is the place for you and your occasions.
PAVILION
The Pavilion can accommodate up to 150 attendees. This round shaped hall encourages a friendly and warm interaction, perfect for seminars and training or even simple celebrations.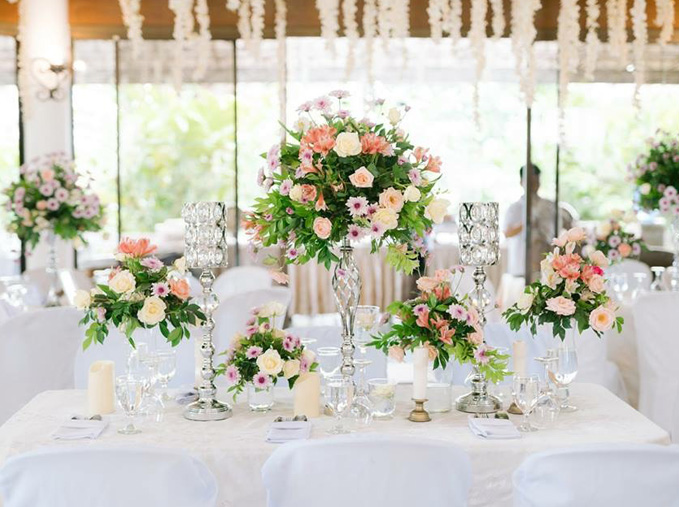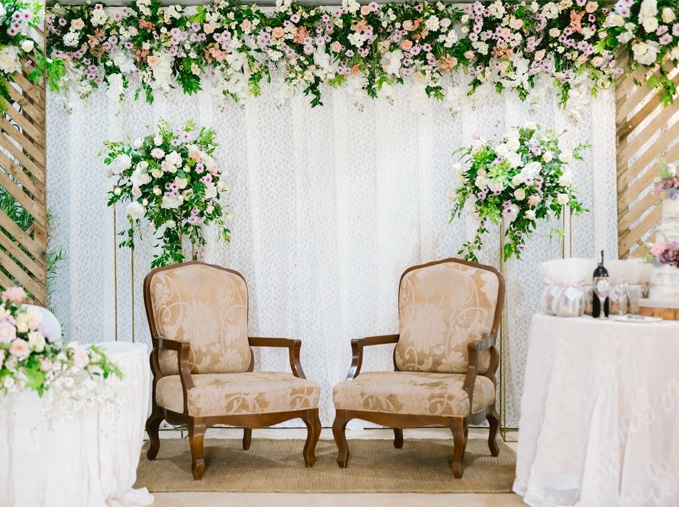 GRAND HALL
With its luxurious and elegant vibe, the Grand hall can accommodate up to 250 guests, suitable for grand celebrations such as weddings, birthday parties, assemblies and the likes.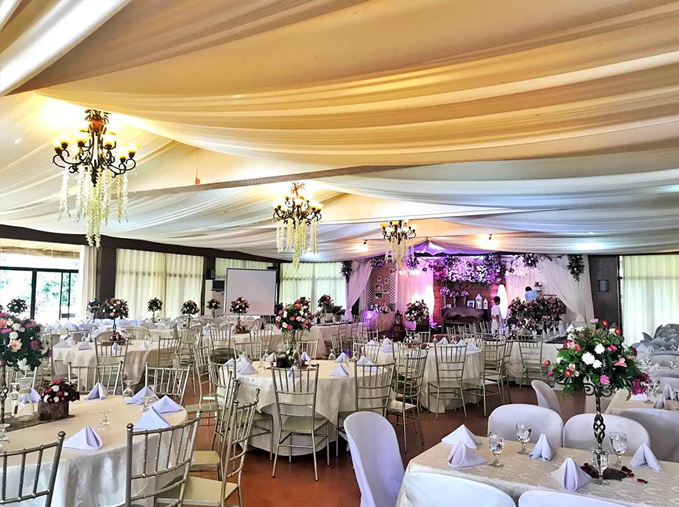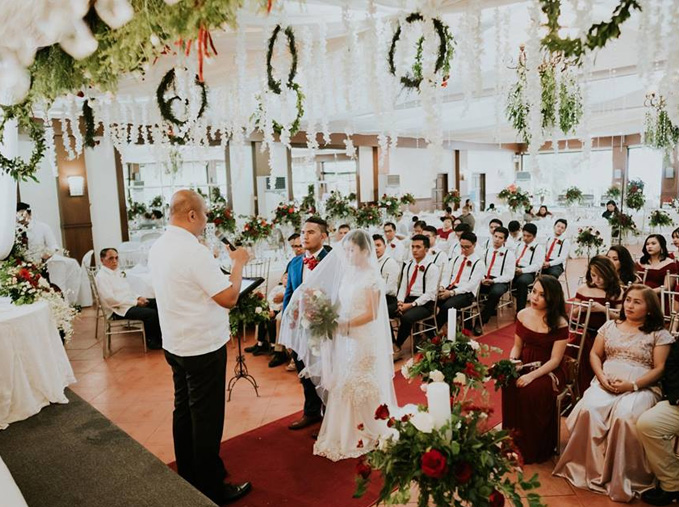 HOTEL FUNCTION HALL
The Hotel Function Hall is best for celebrations and other events and can accommodate 150 invitees. With the pool just next to it, the function hall takes a cool and relaxing atmosphere.